Ordering your glasses
How to order
If your prescription is older than two years, you will need to book an eye test with an optician. Your eyes should be tested every eighteen months to two years. For more information, see this article.
If you haven't received a copy of your prescription, ask your optician. They are legally obliged to provide one following your eye test. You should NOT have to pay for this.
Browse our diverse collection of designer and own-brand glasses, as well as sunglasses, to find the pair you want. To help you pick the perfect pair, we have a number of useful services. You can use our Best Fit Machine or try our free Home Trial.
Once you've chosen the right frames, it's time to pick your lenses. Follow the instructions and first select the reason for needing glasses. If you are unsure, you can speak to one of our qualified opticians on 01793 746601.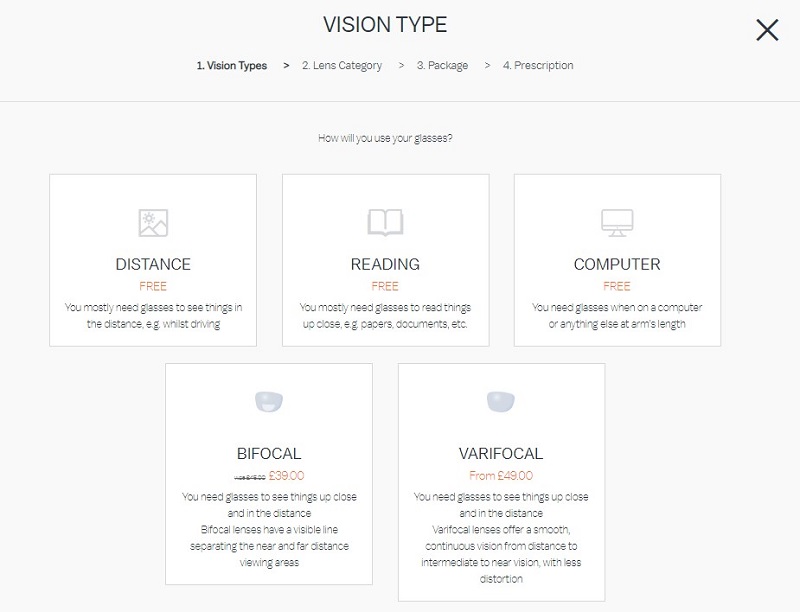 Next you can choose different kinds of lens tints. Here is where you can pick light adaptive lenses and dark tints to turn your frames into prescription sunglasses.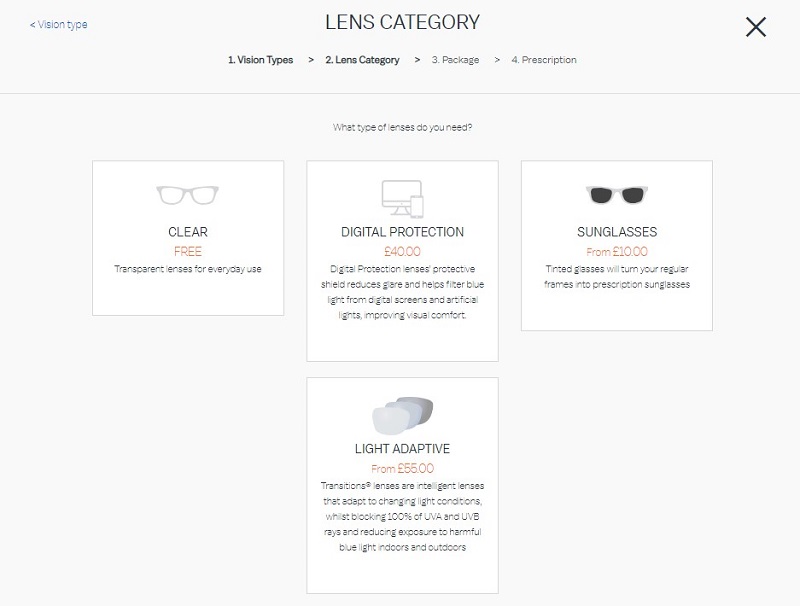 Then select one of our great value lens packages: Bronze, Silver, Gold or Platinum. If you don't want to upgrade your lenses, simply click 'continue with basic lenses'.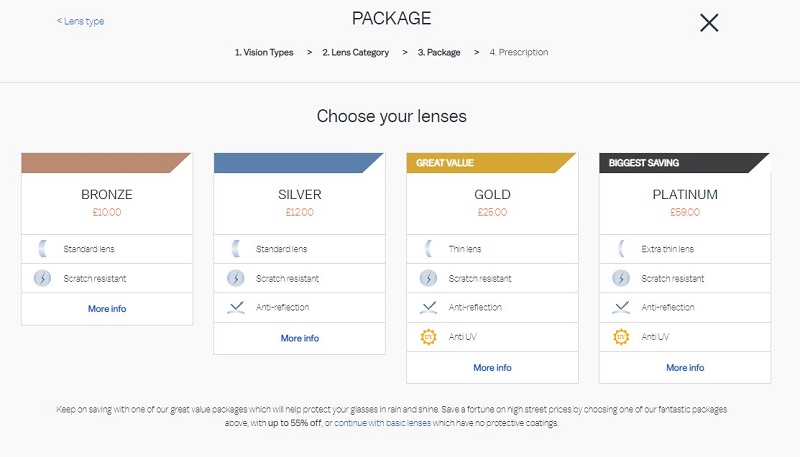 Now enter your prescription. For help, see 'Understanding Your Prescription', or if you have any questions, our qualified opticians are on hand to help. If you don't have your prescription you can choose to send it later via photo, email, phone or post by selecting 'Send Prescription Later'.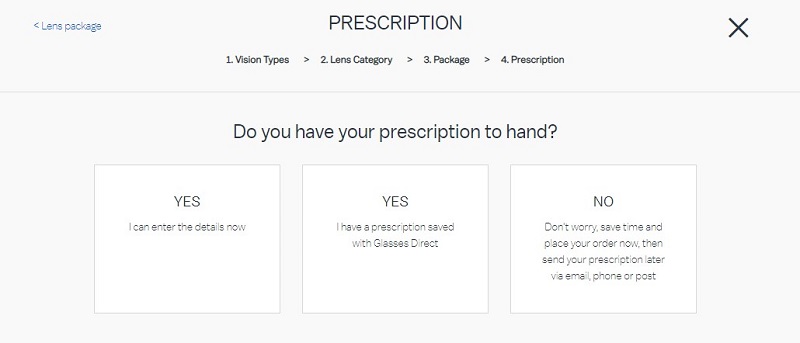 To take advantage of our free second pair offer, select a second frame (£49+, excl. Boutique) before making a purchase. FREE will appear next to the free pair.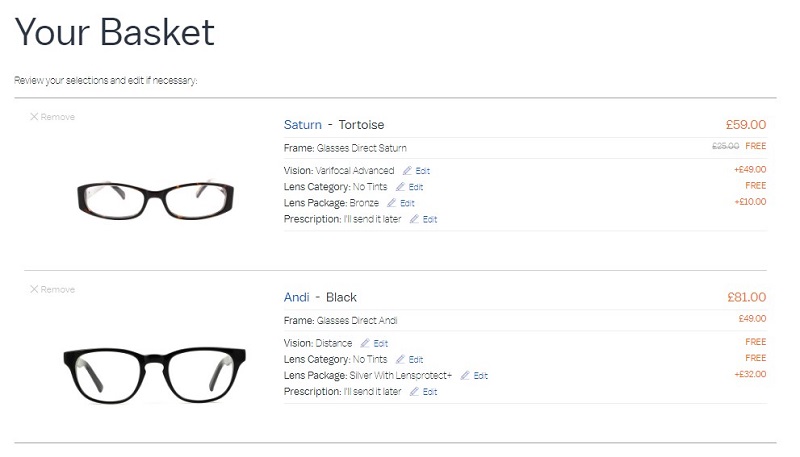 When you are happy with your order, select 'continue to purchase'. You can pay via a credit/debit card or via PayPal. We also accept Accor/EdenRed Eyecare Vouchers. Contact our customer service team for advice on how to pay with such vouchers.
Dependent on your order, your glasses will usually be dispatched within seven days. More complex orders will usually be dispatched within 14.
You will receive an email once your order has been dispatched.