Tracking your order
How do I track my order?
Select 'Login' at the top of the website page


Enter your details and select 'sign in'

Select 'Track Orders'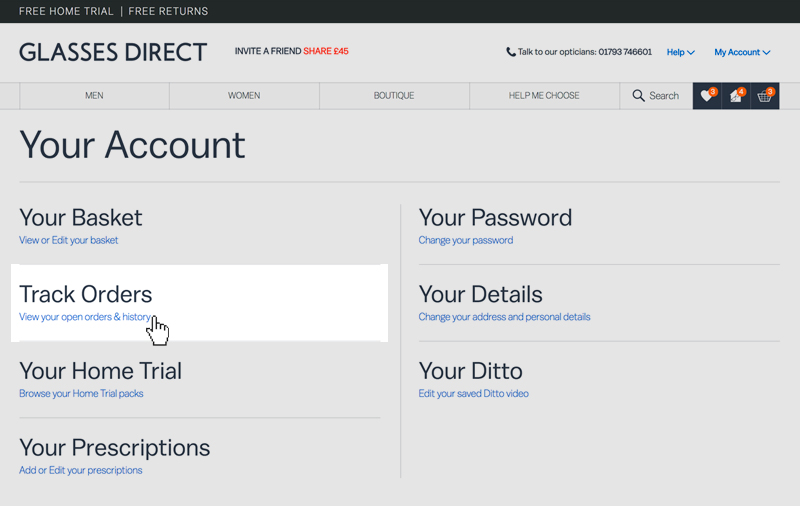 Select the order number for the order you want to check

Your order status will be found here: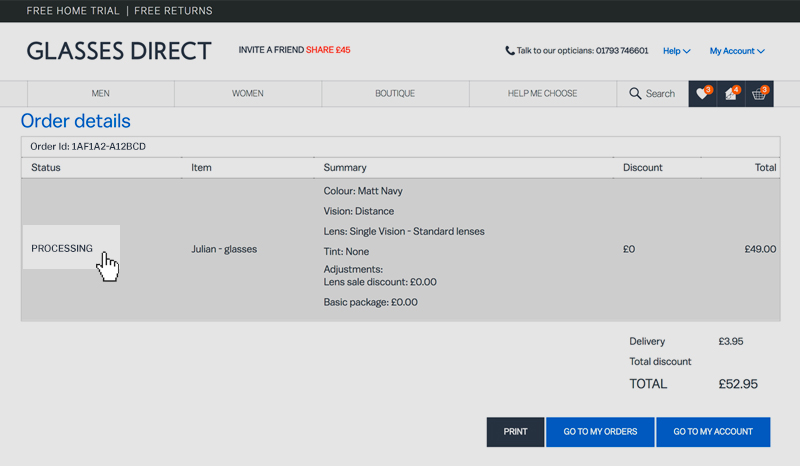 "With opticians" means that the order is on hold because something is missing. If you haven't already been contacted about this, please contact us.