Thank you, NHS workers, for all your tireless work and efforts during these difficult times and beyond.
Throughout the COVID-19 crisis, we've been looking for ways to show our huge appreciation, this includes:
Free anti-fog cloths
In January 2021, we donated 3,500 anti-fog cloths to NHS staff at Great Western Hospital in Swindon. It's critical for NHS staff to be able to see clearly when at work, especially when wearing glasses and PPE. Taking away the inconvenience of steamy lenses is our way of helping to make things that little bit easier.
Take a look at what some NHS workers and front-line staff members have said about our free anti-fog cloth donation.
"Many thanks again for thinking of us, we are all very grateful for the generous donation." - Michelle Leighton, Community and Events Fundraising Manager at the Great Western Hospital
"The wipes are amazing at keeping my glasses from steaming up whilst wearing face masks." – Great Western Hospital Front-Line Staff Member
"We are very grateful." – Great Western Hospital Front-Line Staff Member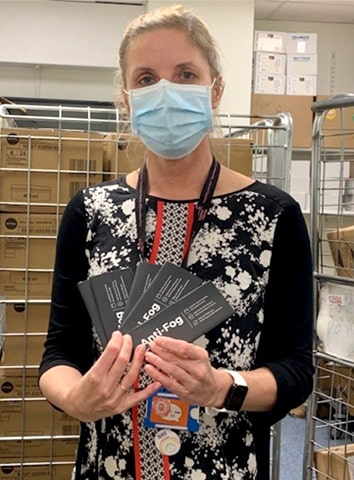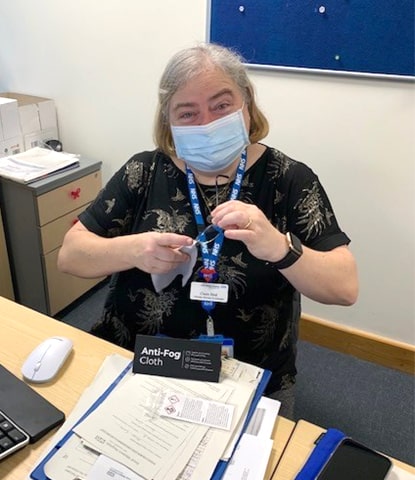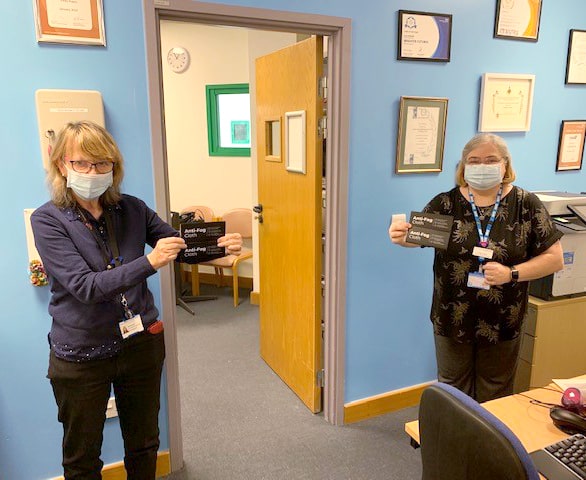 Free glasses for NHS staff
In 2020 we gave away 4,000 free pairs of glasses to NHS workers. Our 'Free Glasses for NHS Staff' campaign received such an amazing response and was liked and shared by thousands on social media.
Take a look at some of the lovely comments made by NHS workers below: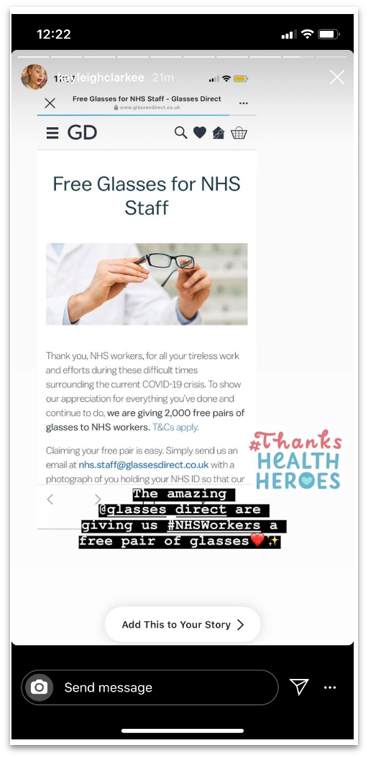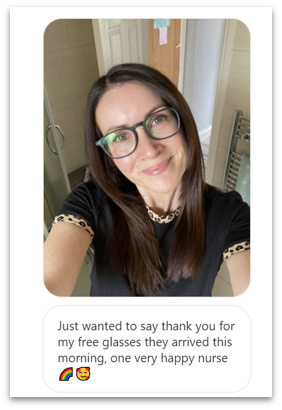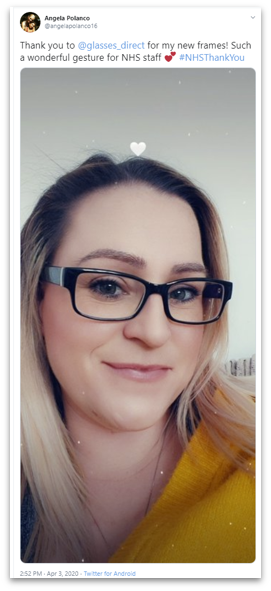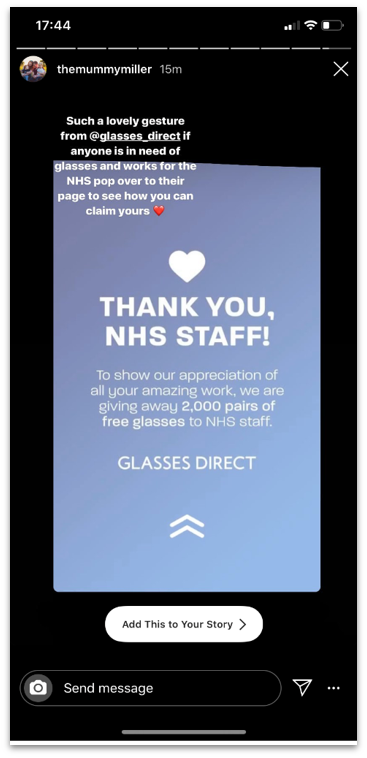 Here's to you, NHS workers. Thank you for everything!
A message from our CEO - Barney Streeting
"Where would our country be right now without our extraordinary NHS workers? From all of us at Glasses Direct, we want to say a huge thank you to the incredible emergency services, health and social care workers, and frontline medical staff for their incredible work to keep us safe and well at this troubling time. Since the government announced new guidelines on Monday 23rd March, many of the high-street glasses retailers have had to close. We understand NHS workers have limited time and resources to get their prescription glasses, which is why we want to support those with any urgent eyecare needs during these tough times. Those who need prescription glasses can order their frames safely online to their homes. We hope this takes away just some of their worry, if they need new glasses."