How to record your Ditto™
Follow our simple steps below to record your video and start virtually trying on frames!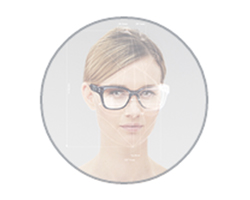 STEP 1
Look out for the Ditto™ icon on product pages, make sure you have a webcam, your javascript set as enabled, and a plastic card of any kind at hand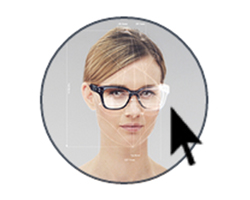 STEP 2
When you spot a product you'd like to try on virtually, click the Ditto™ icon within the product page to begin the virtual try-on process
STEP 3
If you are prompted, allow Ditto™ to access your webcam. (This window may look different depending on your browser/operating system)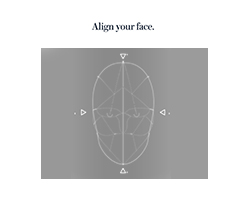 STEP 4
Remove your glasses and follow the instructions to complete your Ditto™ (Don't worry, there are audio instructions too so you'll still be able to do it)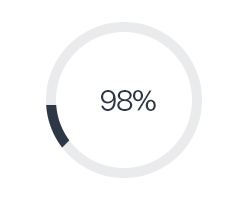 STEP 5
Get excited!
Your Ditto™ is almost done!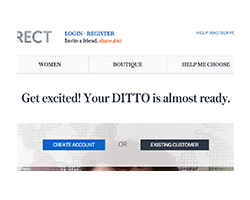 STEP 6
Create an account or log in with your existing account details to view your finished Ditto™
Your Ditto™ is now complete and will automatically load on all product pages which are Ditto™ enabled
You can delete or re-record your Ditto™ at any time!
Introducing Ditto™
A fast and easy virtual try-on
Create your Ditto™, a quick video of your face, so you can try on glasses and see which pairs fit.
Your Ditto™ can be managed from Your Account.
Get Started
Frequently Asked Questions
| Do I need a webcam to use Ditto™? | Does Ditto™ work on all products? | Why do I need an account? |
| --- | --- | --- |
| Yes, you will need a webcam, and you will also need to enable javascript. | No, at the moment not all of our products are Ditto™ enabled. However, we are working on it so soon you'll be able to virtually try on all our products! | We ask you to create an account or log in to your existing account so your Ditto™ will appear on all Ditto™ enabled frames as long as you are logged in. |