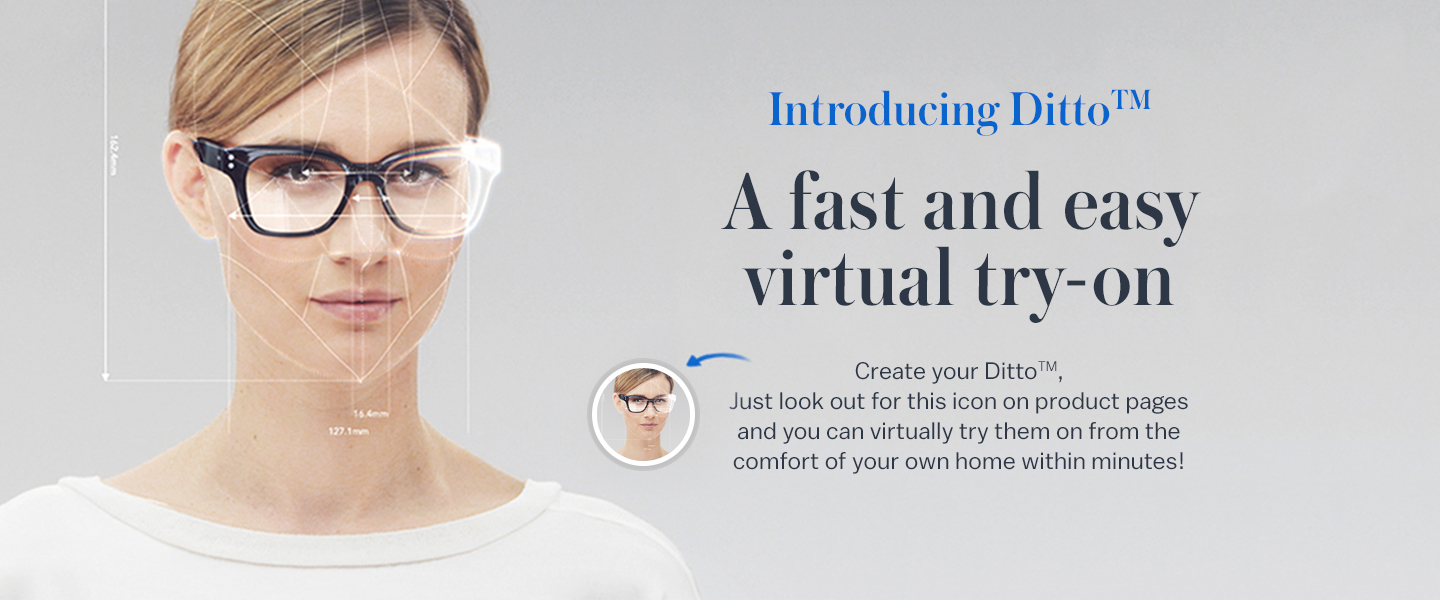 Find your perfect pair with Ditto™
Finding glasses you love just got easier. Ditto™ is a new technology that allows you to try as many frames as you like. No trips to the high street, all you need is a quick video of your face. Simple as that.
The best way to choose
Just connect your webcam and follow the instructions. Once the video is ready, you can see how your favourite frames look on you from every angle. Get started now, the perfect pair is out there...
How to virtually try-on glasses
Step 1
Choose a pair of
glasses from our
wide selection
Step 2
When viewing one of
your favourite frames
click the Ditto™ roundal
Step 3
Record a short
video using your
webcam
Step 4
Try-on your favourite
frames from the
comfort of your home!