Ordering your glasses
How do I order?
If your prescription is older than two years, book an eye test with an optician.  (See Your Eye Test in our 'seeing clearly' guide for further information).
If you haven't already got a copy of your prescription, ask the optician who carried out your test. They are legally obliged to provide one immediately after your eye test and on request at no extra charge.
Browse our diverse collection of designer and own-brand glasses and sunglasses to find the pair you want. You have the choice of our Free Unlimited Home Trial which allows you to select up to four pairs of frames (this appears along the top of your screen).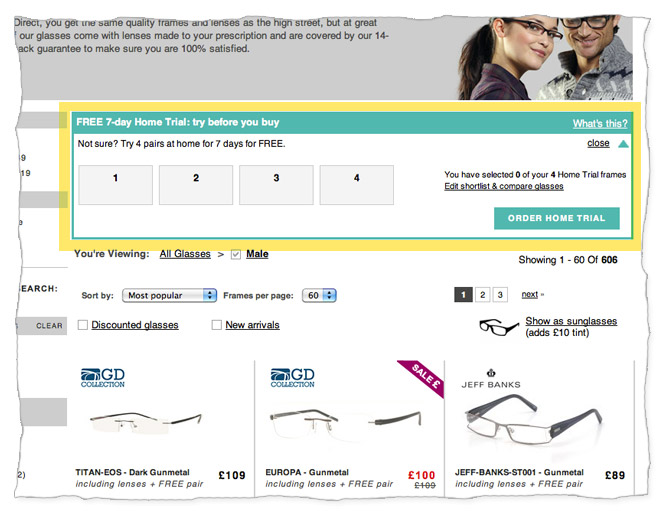 Once you've selected your frames, move on to choosing your lenses.
Select your reason for needing glasses e.g. for reading. If you are unsure, speak to one of our qualified opticians on 01793 746601.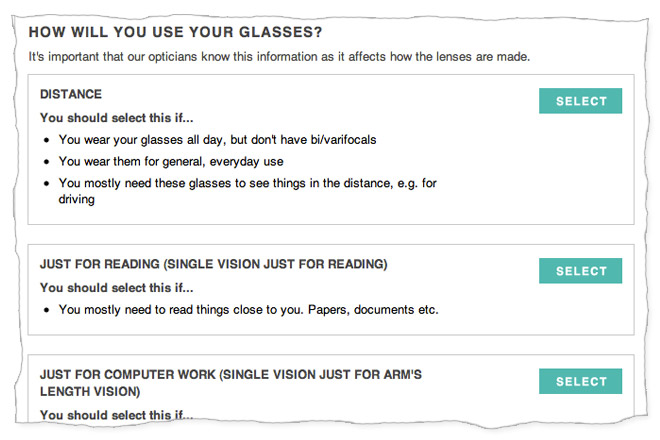 Select your lens package (Gold, Silver, Bronze, Budget). A link is available at the bottom of the page to a larger selection of lenses including our very thinnest options, and you can see our lens prices, and high street comparisons here.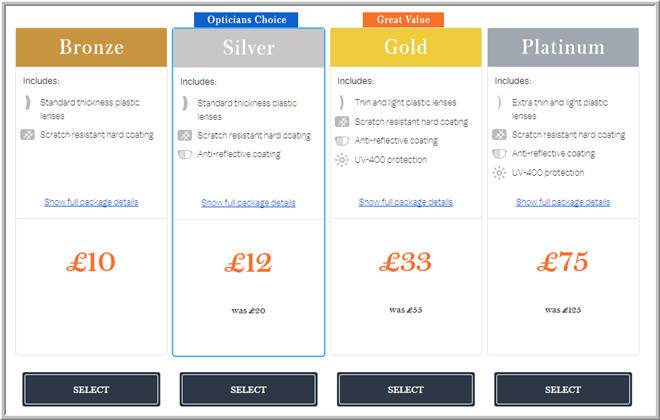 You now have the choice of sun reactive and tinted lens options. Or 'skip and continue'.

Enter your prescription - for help see understanding your prescription. If you have any other questions call our team on 08456 88 20 20.  

To ensure you receive your free pair of glasses, select and order a second frame before you make your purchase. Note that Boutique frames are excluded from our free second pair offer.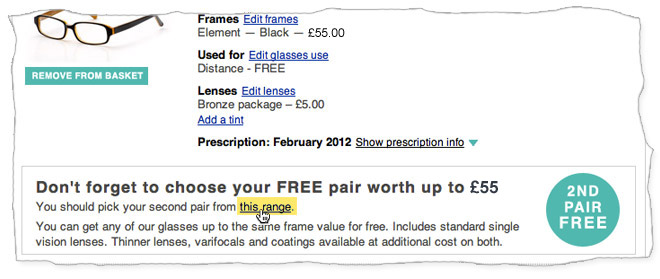 'Your FREE second pair' will appear above the pair that is free. Note that Boutique frames are excluded from our free second pair offer.  

When you are happy with your order, select 'continue to purchase' and make your payment via a credit/debit card or PayPal.
Your new glasses will be despatched within days.