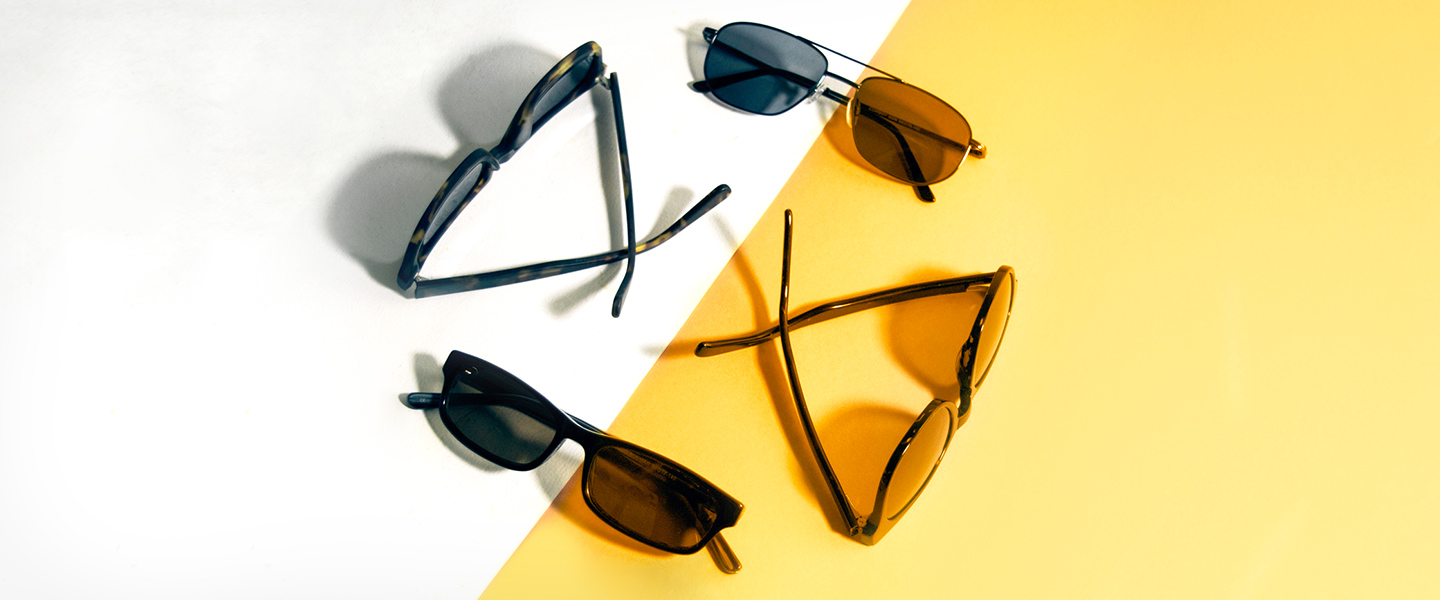 Free Prescription Sunglasses
When you combine free dark sunglasses tints and our 2 for 1
Add Tints To Any Frame
Get dark UV protective tints for free (normally £10) and instantly turn any frame into a pair of prescription sunglasses. Just select free dark sunglasses tints when you personalise your glasses during the checkout, before midnight 31st May 2016.
You can also choose from Transition Adaptive lenses (£55), polarised lenses (£45) and graduated tints (£10) to create your unique pair of prescription sunglasses. See all tint options here.
Second Pair Free
Shop from our 2 for 1 range and you get a second pair of glasses, up to the price of the first, for free. Find out more about our 2 for 1 offer here.
Combine this with free dark sunglasses tints and you've got yourself a pair of prescription sunglasses at no extra cost!
How to order prescription sunglasses
Step 1
Choose your frames!
Use our free Home Trial
to help you decide
Step 2
Select your tints
when you personalise
your glasses
Step 3
Enter your prescription
& complete the order
(or call us for help)
Step 4
Receive your prescription
sunglasses in days (with
free returns)