Oblong Face Shape
An oblong face is longer than it is wide and has a long straight cheek line.
To offset the length of your face, look for frames that have more depth than width. Decorative details and contrasting temples will add width to your face.
We recommend:
Wide pilot style and square frames are for you! They'll provide your face with the most ideal contrast by making it appear shorter and wider. Result!
Try to avoid:
Narrow and rectangular shapes will make your face appear longer, so steer clear.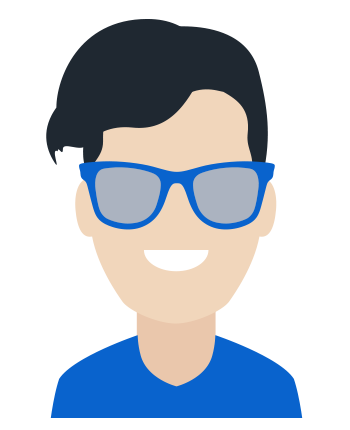 Other face shapes