Opticians
Who are opticians and what do they do?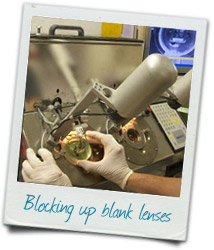 The General Optical Council (GOC) is an organisation in the United Kingdom which was set up by the Opticians Act 1958 to regulate the services provided by opticians and optometrists (find more info here). By law, all opticians and optometrists must keep to the rules set by the GOC. Here are a couple of things you may not know.
Whichever optician you choose, your eye test will be carried out by a qualified optometrist with four years' training (five in Scotland), which includes a full time three-year degree course (four-year in Scotland), plus a pre-registration training.You can think of optometrist as the eye doctor who is responsible for the health of your eyes. They check for visual problems and any eye diseases, and prescribe glasses or contact lenses for people who need them.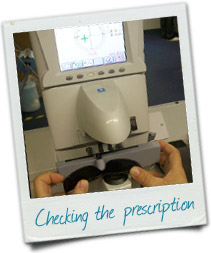 The person who gives you your glasses or lenses is called a dispensing optician. After three years' training, they can give you expert advice on glasses and lens options, as well as fitting contact lenses in some cases. All dispensing opticians are registered with the GOC.
If optometrists are like your doctor, dispensing opticians are like the chemists that provide you with your medication.
The difference is that you don't usually find your chemist in your doctor's surgery – you walk out with your prescription and see the chemist separately. There's no reason you shouldn't do the same for your glasses.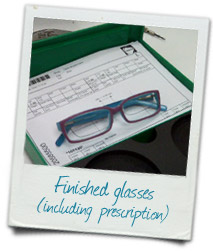 In fact, while a registered optician should supervise the detail for your glasses, many major high-street opticians have optical assistants (who have little formal training) giving you most of your advice. Optical assistants are not qualified opticians, so they should always get permission from the registered optician before they place your order.
Until mid-1980s, opticians didn't have to give you a copy of your prescription, which meant that you had to buy glasses at the same place you had your eyes tested. To encourage a better deal for the general public, the Government decided that opticians had to give you your prescription. This led to the fairer, more competitive market we see today.